Located in Frankfort, Kentucky, Apogee works with small businesses, community organizations, homeowners, and others to help them improve energy efficiency, make use of solar energy, and improve the sustainability of their home or workplace. We can help you take action to confront climate change and engage in the energy transition.
We offer:
Solar site assessments, feasibility studies, project planning, design, and development services.
Energy efficiency and conservation assessments for residential and small commercial customers.
Assistance with USDA REAP Grant
Applications (Rural Energy for America Program) and other grant opportunities. The REAP program funds energy efficiency and renewable energy projects for farms and other small rural businesses.
A few of our projects include: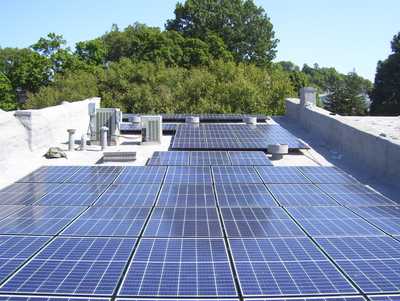 Specialty Shop in Downtown Frankfort Installs 17 KW PV System
A 17 KW solar PV system at the Completely Kentucky gift shop in downtown Frankfort, Kentucky uses 59 photovoltaic modules to meet 70% of their annual electricity needs.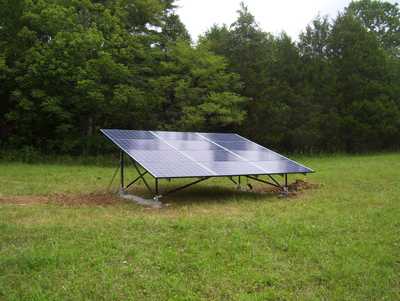 Larkspur Press Becomes a Net-Zero Electricity Business
A 3.12 KW ground-mount PV system enables publisher Larkspur Press in rural Monterey, Kentucky achieve net-zero electricity, producing all of their net annual electricity needs with solar power.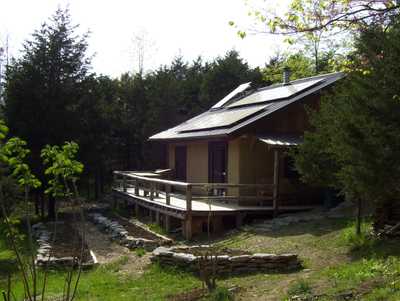 Off-Grid Straw-Bale Home
An off-grid straw-bale home with solar PV, solar water heating, rainwater collection, and composting toilet in Central Kentucky.
A Pilot Solar Lease Project at Frankfort's Juniper Hills Park
In 2017, Earth Tools- Sustainable Systems developed a pilot solar lease project with the City of Frankfort and installed a 23 KW solar PV system on the flat roof of the golf course clubhouse.